Assistant Professor of Elementary and Early Childhood Education and Women's Gender and Sexuality Studies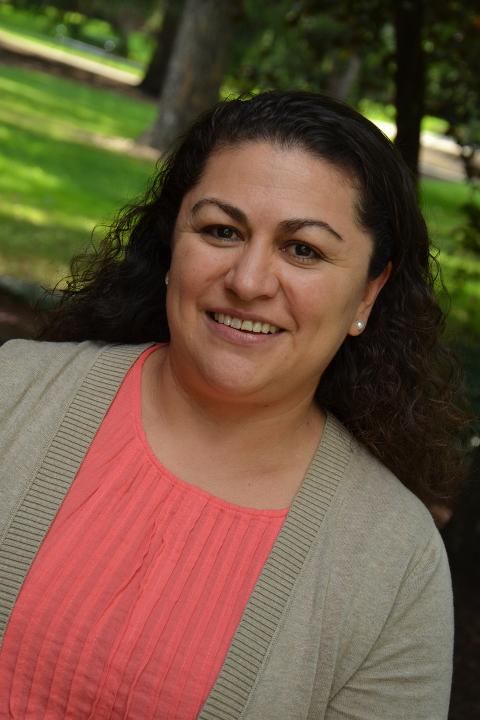 Professional Bio
Freyca Calderon-Berumen is an Assistant Professor in Elementary and Early Childhood Education and Women's Gender, and Sexuality Studies at Penn State Altoona. Her research interests are centered around linguistic diversity and multiculturalism in education through the lens of critical-dialogical pedagogies aiming to address social equity and justice. Her work privileges qualitative methods, particularly interested in testimonio, exploring possibilities for community building for marginalized and under-theorized groups. Her work seeks to contribute to the teacher education field by linking theoretical perspectives with everyday experiences and developing culturally relevant understandings.
Research Interests
Testimonio, Epistemologies of the South, Decolonizing epistemologies and pedagogies, Educational Equity
Freyca Calderon-Berumen, Karla O'Donald
Calderon-Berumen, F., & O'Donald, K. (2017). A living curriculum of orgullo. Journal of curriculum theorizing, 31(3).
The authors argue for the formation and promotion of a living curriculum based on one's lived experiences.  Proceeding from an understanding of identity as a complex and multilayered construct that an individual constantly revises and adjusts, this paper proposes the creation of a bridge between learning spaces and the need to recognize and harbor the self as an infinite creation. This proposition contends the necessity to provide all persons the opportunity to express who they are and explore their space in the world in order to claim a place and be part of the political and democratic process.  By becoming empowered in claiming what is necessary for one's realization, individuals will consequently create and promote change in the world.