Assistant Professor of Human Development and Family Studies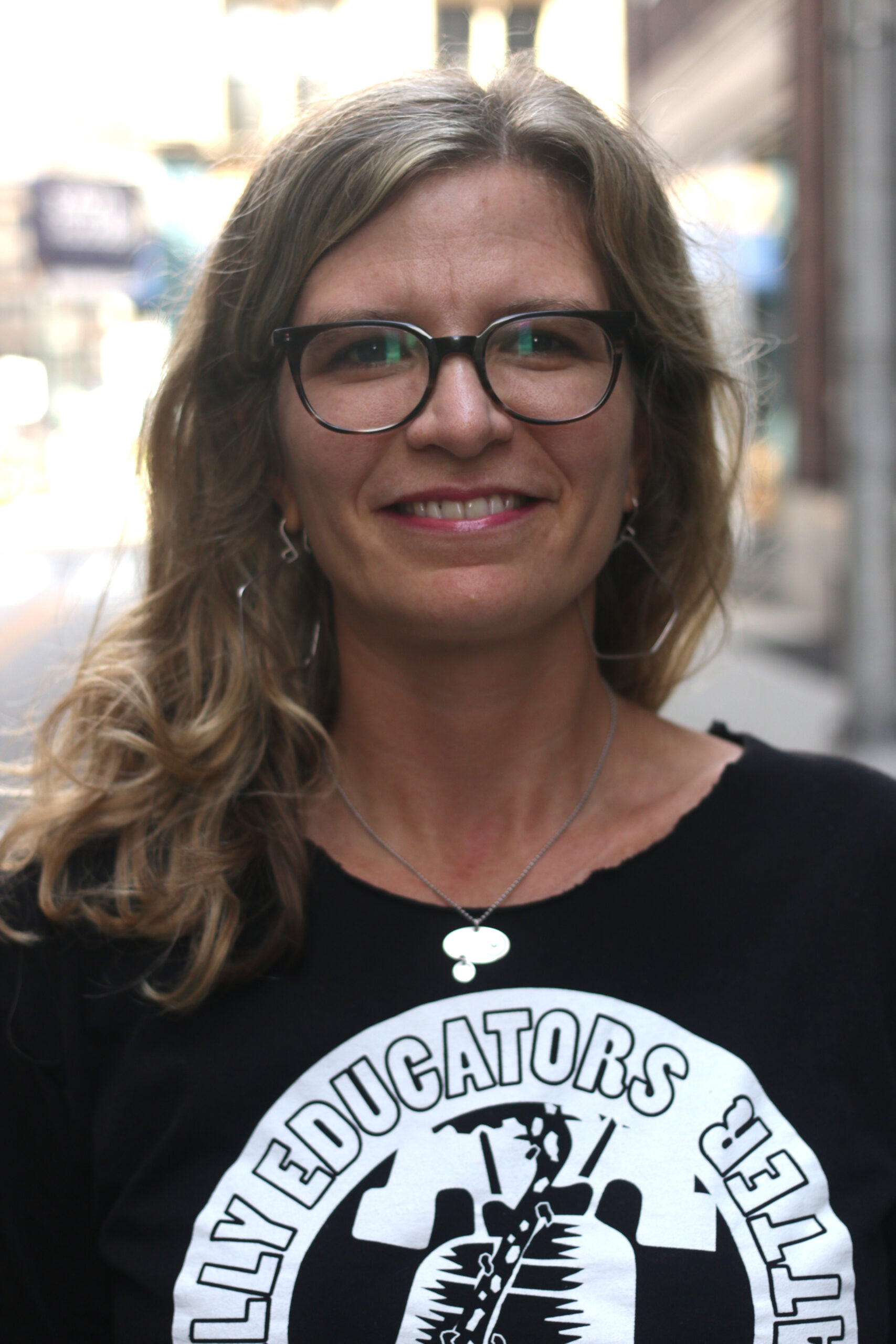 Professional Bio
Dr. Kristen P. Goessling is an interdisciplinary engaged scholar whose work aligns to create spaces of belonging where people build meaningful relationships, construct knowledge, and take action toward social change. Dr. Goessling uses participatory action research to investigate personal experiences of public policies with youth, students, and community members as co-researchers. Underpinning her scholarship is the understanding that individuals are active cultural producers in relation to the social practices and systems in which they are embedded. Dr. Goessling is the principal investigator of the Philly Participatory Research Collective. The Research Collective designs and conducts research in the areas of public education, opioid impacts, and institutional pressures and evolving dynamics in urban coalitions. Their research is designed in tandem with, and in service of social movements.
Research Interests
Participatory Action Research, Youth, Sociocultural Theories of Learning and Development, Cultural Production, Qualitative Research Methodologies, Designing Places of Possibility
Kristen Goessling, Dana E. Wright, Amanda C. Wager, Marit Dewhurst
Originally published as a special issue of the International Journal of Qualitative Studies in Education, this volume explores how researchers, educators, artists, and scholars can collaborate with, and engage young people in art, creative practice, and research to work towards social justice and political engagement.
By critically interrogating the dominant discourses, cultural, and structural obstacles that we all face today, this volume explores the potential of critical arts pedagogies and community-based research projects to empower young people as agents of social change. Chapters offer nuanced analyses of the limits of arts-based social justice collaborations, and grapple with key ethical, practical, and methodological issues that can arise in creative approaches to youth participatory action research. Theoretical contributions are enhanced by Notes from the Field, which highlight prime examples of arts-based youth work occurring across North America. As a whole, the volume powerfully advocates for collaborative creative practices that facilitate young people to build power, hope, agency, and skills through creative social engagement.
This volume will be of interest to scholars, researchers, postgraduate students, and scholar-practitioners involved in community- and arts-based research and education, as well as those working with marginalized youth to improve their opportunities and access to a quality education and to deepen their political participation and engagement in intergenerational partnerships aiming to increase the conditions for social justice.