Professor of Geography and Women's, Gender, and Sexuality Studies
While Dr. Wright has no preference regarding pronoun usage, she employs the "feminized" pronouns as a statement of political solidarity with women-identified and feminized people around the world.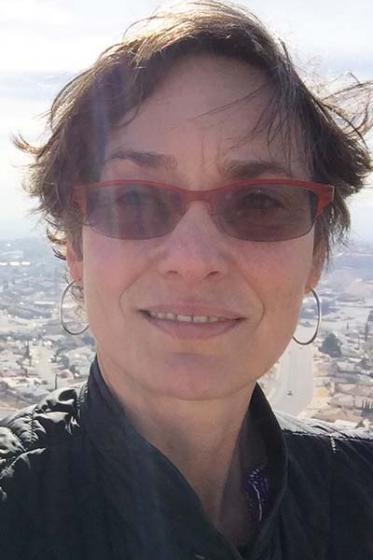 Professional Bio
Dr. Wright is a scholar of social justice movements within Mexico and the Mexico-US borderlands, and in the southern Americas. As a critical geographic scholar with foundations in interdisciplinary feminist, critical race, and indigenous studies, Dr. Wright examines how transformational solidarity that merges advocacies for human rights, immigrant well-being, and environmental stewardship form powerful campaigns that have raised significant challenges for the necropolitical convergence of anti-immigrant, extractive economies, and racist governance systems that threaten the well-being of the borderlands beyond the human domain. She has authored foundational pieces in studies of feminicidio and the social movements against it in Mexico and beyond, of social justice campaigns against labor exploitation, and of the formation of solidarity in support of social and ecological diversity in the Mexico-US borderlands. Her work in recent years addresses how transformational solidarity movements throughout the borderlands address the many threats posed by militarization, racism, and capitalist exploitation to borderland life (la vida fronteriza) and to the shared ecologies across the living landscape. Her current research examines how opposition to US border barriers and the policies behind them have gained steam through "border thinking" combined with transformational solidarity movements that prioritize the articulation of social justice with ecological well-being.
Research Interests
Critical Geography, Urban Landscapes, Mexico-US Borderlands, Latin America, Intersectional Feminist and Critical Race Studies, Social Movements, Post-colonial and Decolonial Studies
On 26 September 2014, Mexican police forces in Iguala, Guerrero, attacked and abducted four dozen students known as normalistas (student teachers); some were killed on the spot and the rest were never seen again. Within and beyond Mexico, rights activists immediately raised the alarm that the normalistas had joined the country's growing population of "the disappeared," now numbering more than 28,000 over the last decade. In this article, I draw from a growing scholarship within and beyond critical geography that explores forced disappearance as a set of governing practices that shed insight into contemporary democracies and into struggles for constructing more just worlds. Specifically, I explore how an activist representation of Mexico's normalistas as "missing students" opens up new political possibilities and spatial strategies for fighting state terror and expanding the Mexican public within a repressive neoliberal and global order. I argue that this activism brings to life a counterpublic as protestors declare that if disappearance is "compatible" with democracy, as it appears to be within Mexico, then disappeared subjects demand new spaces of political action. They demand a countertopography where the disappeared citizens of Mexico make their voices heard. Activists demonstrate such connections as they compose countertopographies for counterpublics across the Americas landscape of mass graves, prisons, and draconian political economies, mostly constructed in the name of democracy and on behalf of securing citizens. Understanding how Mexico's activists confront the intransigent problems of state terror, spanning from dictatorships to democracies, offers vital insights for struggles against policies for detaining and disappearing peoples there and elsewhere in these neoliberal times.