Associate Professor of Film and Media Studies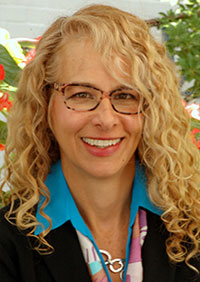 Professional Bio
An award-winning scholar, Dr. Michelle Rodino-Colocino (she/her/hers; they/them/their) works as Associate Professor of Media Studies in the Donald P. Bellisario College of Communications where they taught for 14 years and have worked with many wonderful colleagues and friends. I am also affiliate faculty in Women's, Gender, and Sexuality Studies and the Rock Ethics Institute in the College of Liberal Arts. By the numbers: I have published over 50 scholarly journal articles, book chapters, and essays in leading communications journals and outlets for public scholarship (including 25 peer-reviewed journal articles); I have one forthcoming edited volume and a monorgraph in progress. I have taught 16 graduate and undergraduate courses and taught and mentored thousands of students. I taught for three years as assistant professor at the University of Cincinnati before coming to Penn State, and I thank my colleagues there for creating such a supportive environment.
Brian Dolber, Michelle Rodino-Colocino, Chenjerai Kumanyika, Todd Wolfson
This edited collection examines the gig economy in the age of convergence from a critical political economic perspective. Contributions explore how media, technology, and labor are converging to create new modes of production, as well as new modes of resistance.
From rideshare drivers in Los Angeles to domestic workers in Delhi, from sex work to podcasting, this book draws together research that examines the gig economy's exploitation of workers and their resistance. Employing critical theoretical perspectives and methodologies in a variety of national contexts, contributors consider the roles that media, policy, culture, and history, as well as gender, race, and ethnicity play in forging working conditions in the 'gig economy'. Contributors examine the complex and historical relationships between media and gig work integral to capitalism with the aim of exposing and, ultimately, ending exploitation.
This book will appeal to students and scholars examining questions of technology, media, and labor across media and communication studies, information studies, and labor studies as well as activists, journalists, and policymakers.